Maid vs Housekeeper: Duties and Responsibilities – Find Differences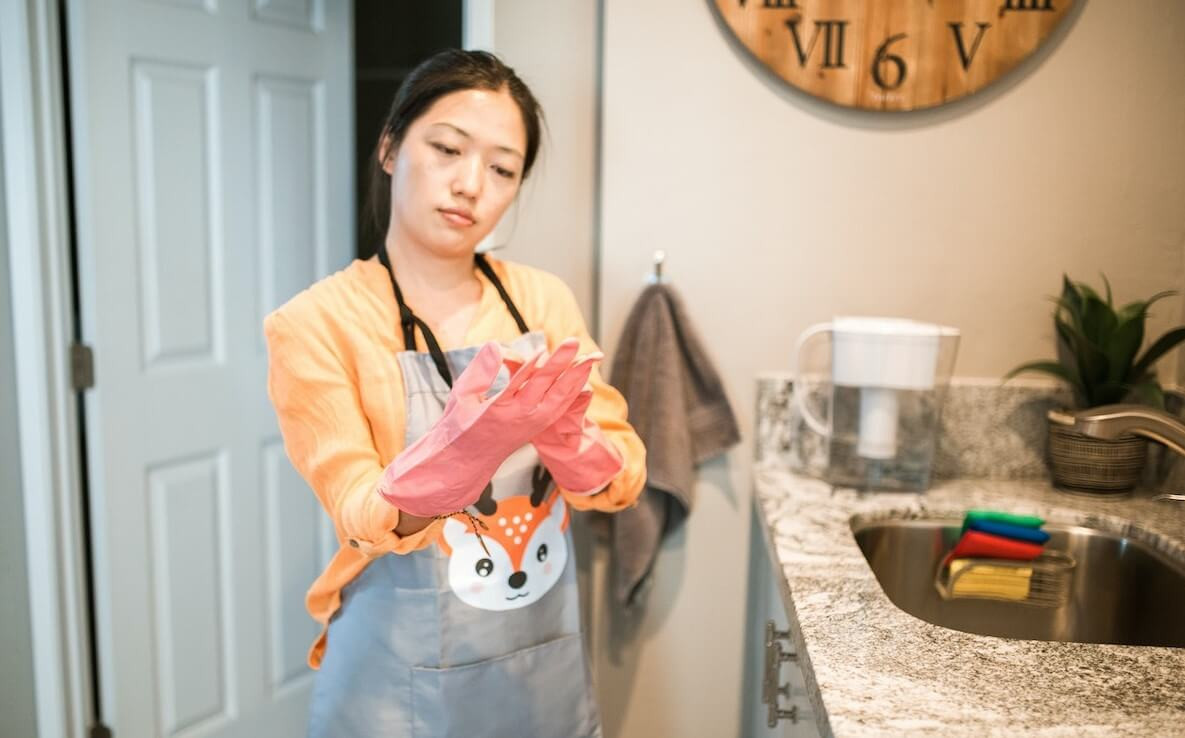 When looking for someone to help you with housekeeping and other cleaning works in your home, often you will face the question of whether you need a housemaid or a housekeeper.
To decide on whether you need to hire a housekeeper or a maid, you must first understand the major differences between the services offered by a housekeeper and a housemaid. Though the fundamental role of both candidates is surrounded by cleaning and maintaining your home in neat and good condition, housekeepers are lying one step above the maids in terms of the services they are providing.
Housekeepers typically pay more attention to details than maids do because customers expect more from a housekeeper than they are expecting of a housemaid. The primary distinction between the two jobs have been classified with the level of involvement desired by each employee.
To ensure that you are hiring a right candidate for managing your household chores, you should have a clear understanding of what you want the person you are hiring be responsible for.
Prepare a list of activities you want to get managed by your newly hired domestic worker. Many jobs are out there such as cleaning, washing, cooking, bed making, etc., to name a few. But every household is different and so is the need of the services required in every home. A good list preparation will easily guide you to make the right choice of hiring a maid or housekeeper.
What Does a Maid Do?
Maids are best used for general housekeeping and maintenance works. They can clean your home or business place as needed or based on an effective routine. Usually, the full time maids can provide you with clean living rooms, clean bathrooms, clean kitchen, dust free furniture and mats, etc., but you can't expect them to manage beyond these basic cleaning duties. A good maid will pay attention and take the time to ensure that there is no visible dust or grime in your home.
Maid – Duties and Responsibilities
Housemaids mostly work on the house managing the places and things kept in clean condition. Keeping your home clean and tidy is what they always care about. To put it simple, hire a maid if you don't have time to clean the inside of your oven but still have time to do your laundry. Maids do less than housekeepers in general because they only clean and don't do much else.
Have a look at some of the basic job roles of housemaids below:
Washing Clothes:

A maid will oversee washing and ironing of your clothes, changing the linen and making beds, etc.

Cleaning Rooms:

Maids are responsible for always keeping the living rooms, bedrooms, studying rooms, etc., neat and tidy. They will sweep and mop the floors, wash or vacuum the carpets as per the nature of the materials, get the waste out of the dust bins, and take care of the windows and curtains to make it look beautifully tidied up.



Kitchen Cleaning:

Keeping a kitchen neat and insects free is possible only if it gets thorough cleaning daily. Maids will look after the kitchen floors to sweep and clean, keep countertops stains free, remove the food wastes from the kitchen properly, etc. Moreover, they will ensure the kitchen areas and appliances are safe by going through routine disinfecting sessions.

Bathroom Cleaning:

There is no better hiding place for worms and germs than an unclean bathroom. A maid will know it better and hence do act accordingly by giving regular cleaning touches to the sanitary fixtures, bathroom shelves, soap dispensers or dishes, toothbrush holder, etc.
What Does a Housekeeper Do?
Housekeepers are first and foremost responsible for performing all the duties of a maid. This means a housekeeper will help you keep your house clean and tidy just like a housemaid do it. In addition to offering the cleaning services, the housekeeper can assist you by managing other household chores such as cooking and serving foods.
A housekeeper is more of a manager than a worker, and hence the responsibilities are far broader than those of a maid. A housekeeper, for example, may assist you with tasks outside the home in addition to those inside chores like grocery shopping, caring for your pets, paying your bills, etc. To be precise, a housekeeper, not a maid, is an excellent investment for anyone who leads a hectic lifestyle.
Housekeeper – Duties and Responsibilities
A housekeeper is typically responsible for the more labour-intensive and time-consuming domestic tasks. In other words, a housekeeper is an upgraded version of a housemaid.
Have a look at some of the basic job roles of housekeepers below:
Washing and putting away laundry
Basic maintenance around the house such as changing light bulbs
Making and serving meals
Washing dishes and putting them away
Feeding and walking family pets
Babysitting and helping children get to school
Tidying, restocking, and organizing around the house
One thing is certain, whether you hire a maid or a housekeeper, or gets them both, having assistance around the house will make your life much easier. The most important factor to consider when deciding between a maid and a housekeeper is whether you require assistance beyond regular cleaning or not.
How can You Use MyPoppin to Find a Right Maid or Housekeeper?
Your level of service requirements will be heavily influenced by the kind of lifestyle you lead. If you are a single person or a couple living in an apartment or a small house, you probably don't need anything more than a regular maid service to keep up with your household chores.
The expertise of a housekeeper in the management of a household can be useful to people who lead busy lives, including families, professionals, and those who live in larger homes. Since you are now aware that maid and housekeeper jobs are not the same and that there are significant distinctions between the duties and responsibilities of these two, you are in a better position to determine which candidate you might require.
By browsing through the domestic workers profiles on MyPoppin website, you will be able to select the appropriate service provider to fulfil the requirements that are unique to your home. You can attract well-qualified maid or housekeeper candidates by creating and submitting a job post mentioning the exact requirements you are expecting of them. Make everything clear to them by having a direct conversation where you need to share the details of your needs, about the dynamics of your family, the responsibilities you need them to fulfil, your schedule, and other core values to be followed.