A Live-In Caregiver is Your Best Gift for Elderly Family Members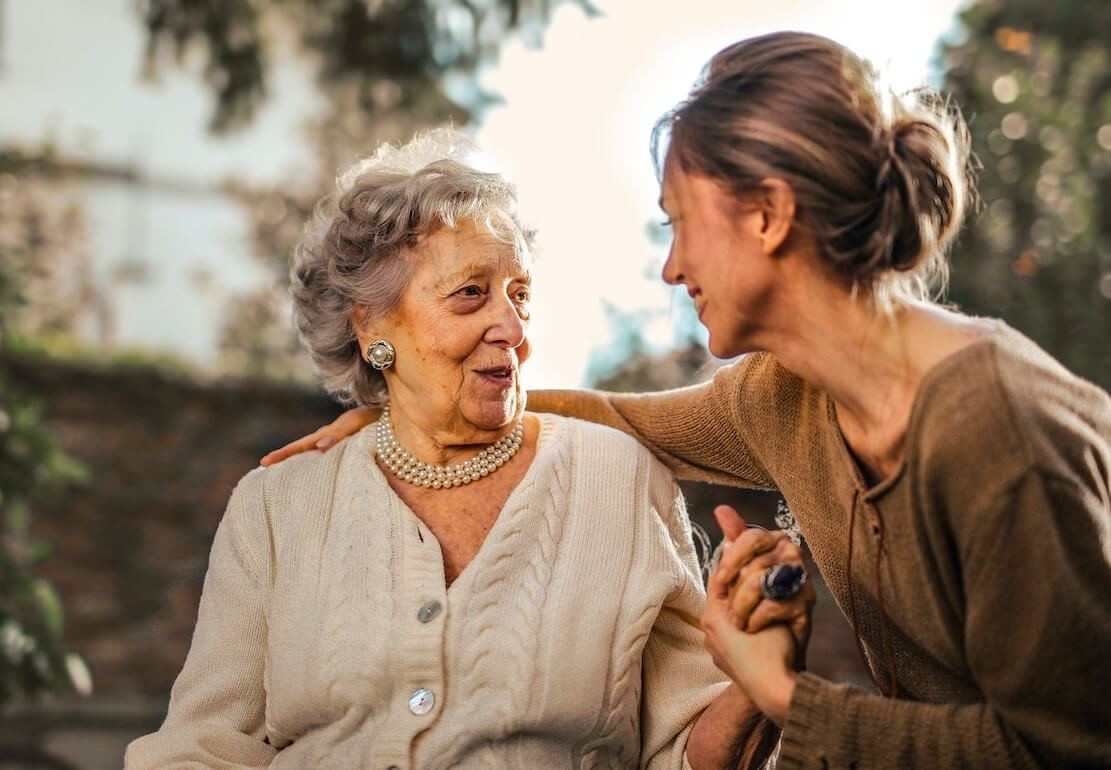 When it comes to taking care of their families, almost everyone tends to be more cautious to provide them with utmost care. If you have elderly family members, then they need special attention as they are vulnerable and needs to be in constant supervision of a dedicated person to ensure their wellbeing, both mentally and physically.
If you are a working person, or you have kids at home to be taken care of, it's often a mountain to climb to handle everything happening inside your home. You will not get enough time to manage the household chores and give proper support to your father or mother or any other elder member of the family.
You need the assistance of another person to support you to look after elderly members while you are being busy doing the daily chores or caring for the children. It is highly recommended that you hire a live in caregiver who will oversee all the elderly members' activities and provide them with proper care.
Benefits of Hiring a Live-In Caregiver
Finding and hiring a professional full time live in caregiver in Dubai has many benefits, not only for the elderly people but for you as well. When you put your parents under some special care of a caregiver, it gives them proper care and supervision throughout their daily routines and activities.
In return, it serves you with that satisfaction of knowing your loved one is receiving excellent care, that feeling of giving back to someone who has taken care of you throughout your personal growth, and a greater sense of providing meaning and purpose in one's elderly life.
What Services are Offered by Caregivers?
In-home caregivers offer a wide range of services, both to those who hired them and the people to whom they are in charge of. While employers can live more independently taking a good share of burden out of their hectic schedule, the elderly members are getting someone to look for their needs even when the family members are busy managing the household chores.
Have a look at some of the perks of having assigned a live in caregiver for your parents or elderly family members:
Caregivers Offer Companionship
Companionship is an essential component of home care. Most of the elderly people are living a lonely life inside their homes as their loved ones are being busy without having time to spend with them or give them proper company.
In a caregiver's supervision (or company), they are enjoying some active and socially interactive moments. They have someone to talk and discuss about things they like, to walk them out of the four walls to the outer beauty, let them enjoy some fresh air, etc.
On a high note, regular social interactions contribute tremendously to uplift the mood and help to reduce or prevent symptoms of depression and cognitive decline caused by social isolation. Furthermore, companion caregivers can assist older adults in participating in more activities that they like, such as:
Taking a coffee break

Seeing movies that interests them

Taking walks at intervals

Gardening and feeling the greenery.

Listening to their favourite music
Caregivers Encourage and Facilitate Independence
It is possible that having a conversation with your parents about giving up driving will be one of the most difficult conversations you may have. On the other hand, if the way in which your parents drive puts other people or even themselves in danger, you might not have a choice. Still, letting go of the keys can be a very difficult thing to do.
The inability to rely on regular transportation can have a significant impact on your parents' daily routines, including their capacity to run errands, attend religious services, visit friends, and do a lot more. In addition to this, it forces them to rely on other people for transportation, which can exacerbate the feelings of helplessness or being burden on others.
However, getting help from a person you hired for the caregiver job, who can drive them to the places or accompany them through the trips, can lessen the burden on your parents and make it easier for them to get out of the house on a regular basis, which may ease some of their concerns about losing their independence. It will also ensure that your parents are attending their regularly scheduled medical appointments, which will improve their health to a great extent.
Caregivers Encourage the Maintenance of Dignity
The ability of a person to perform activities of daily living (ADLs) on their own, such as bathing, dressing, or using the restroom, can be hindered by a variety of health conditions, including arthritis, Parkinson's disease, and other health disorders.
With a professional and experienced live in caregiver at home, elderly people can get the assistance they need within the comfort of their own homes than being forced to relocate to a nursing home to ensure proper care. Another advantage is that these professionals have the expertise and training necessary to carry out these tasks without negatively impacting either themselves or the person they are caring for.
Losing the ability to care for yourself, like losing the ability to walk or drive, is devastating. However, assistance with personal care can provide your elderly parent with a significant boost to their dignity and support lifting their self-confidence.
Caregiver Keeps an Eye on Overall Health of Your Parents
The ability to have a skilled professional to monitor your parents' health on a day-to-day basis is one of the most significant advantages of employing a qualified caregiver to provide in-home assistance. In addition, having a second set of eyes makes it much simpler to monitor the mental, emotional, and physical health of your loved ones when you are not physically present to do so yourself.
Home health professionals such as registered nurses and licensed practical nurses can observe aspects of your parents' health that you might miss. They may also be able to spot unusual changes or symptoms in your parents and provide guidance on how to address them before they become more severe.
Conclusion
Employing a professional live in caregiver to provide in-home assistance for your loved ones is hugely effective in keeping them fit physically, mentally and emotionally. It not only benefits your loved ones, but it provides you with that much-needed support to ensure that your parents are well taken care of.
You can't be there for your loved ones at all the time but having someone else who can step in and help can go a long way toward relieving some of the stress you're under.