Your Complete Guide to Find a Nanny in Dubai | MyPoppin.com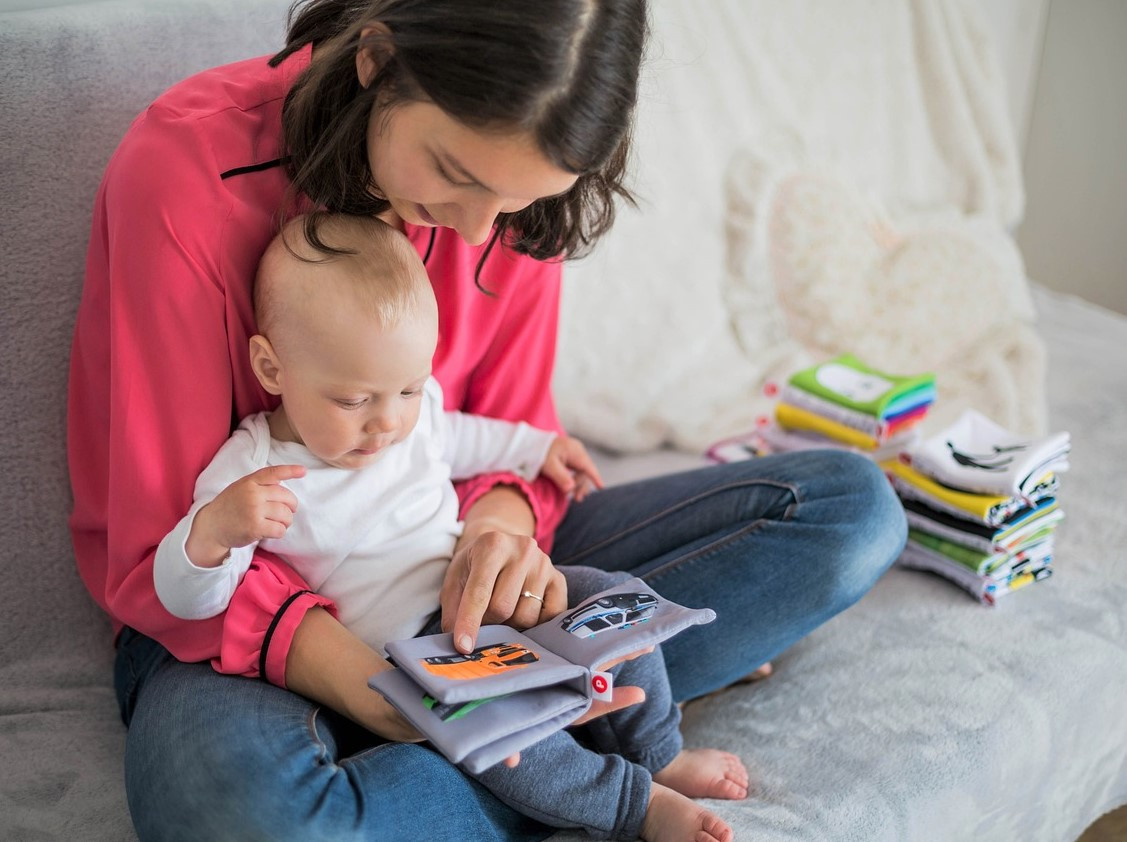 It's not an easy or simple task to find a qualified nanny candidate in Dubai to assist with childcare. You need to find someone who is trustworthy and well-trained but also gets along well with your kids. You often need someone who is adaptable and can travel easily with the family whenever it demands.
Caring all these aspects will make your efforts to find a nanny in Dubai challenging, but this complete guide from MyPoppin.com will help you walk all the required steps comfortably. The fact that MyPoppin is a web-based platform that provides access to the families to reach out to the potential nanny candidates, our experience in the field is going to be felt throughout this guide.
Know What You are Looking for in a Nanny
When you know exactly what you're looking for in a nanny, from their personality to their availability to their approach to childcare, you'll be well on your way to finding that ideal nanny candidate for your kids.
Childcare professionals who are in search of nanny jobs in Dubai can provide a variety of services, including new-born maternity support, feeding support, sleep support, babysitting, and other high-quality nanny care services. Taking care of your child can be stressful at times, but with a well-chosen nanny at home, you won't have to worry. A professionally trained nanny can meet all your baby's needs such as making beds, doing laundry, washing bed towels and linens, organizing closets, and many other responsibilities.
This MyPoppin.com guide intends to provide that missing elements which you need to connect within your processes of finding a nanny who fits well with your family. There are many factors to check, including compatibility in personality, level of experience, work and salary expectations, and it may require multiple interviews with ideal candidates. If you have a clear idea of what you're looking for in a nanny beforehand, then your work is half done.
Begin Your Search for a Nanny Candidate
To begin your searching for a live in nanny, you should first have a thorough job description of the duties and responsibilities you are expecting her to perform. Prepare some important questions to integrate within your nanny search such as:
What experience and qualities do you seek in a nanny? Her educational credentials, the types of skills she possesses, and your budget?
Would you rather have an older woman who is focused on learning or a younger person who is outgoing and wants to play with the kids?
Do you want a caregiver whose responsibilities are limited to bathing and feeding? Or do you require a more parenting-oriented nanny? A nanny solely for transportation?
When you start finding answers to these questions, you are almost getting closer to evaluate and find that right nanny candidate.
Every family wants to employ a person with whom they can have an instant rapport and with whom they feel at ease, to ensure that part of the character, having a thorough in-person interview will help.
Steps to Find an Ultimate Nanny in Dubai
· Recognizing Your Requirements

Each family is different, and their needs for childcare will also be different. Some family members require daytime assistance for their young children at home. Others need care and support both before and after school. If both parents work and travel, families may require overnight care.
Determine your childcare needs first. Do you have infants who require overnight care or older children who require care after school? Is this a temporary position, or are you seeking a commitment of at least one year or longer? Do you need a nanny on a full-time or part-time basis? Are you interested in a live-in or live-out nanny?
Prepare a list of your expectations and requirements, and it should include the number of days and hours of care needed, regular responsibilities, and a backup plan in case the nanny or child becomes ill.
· Know Your Nanny Candidates
Take some time to introduce the nanny to your family and children. Talk to the nanny about her experience in each childcare role and get to know her better while reviewing her resume. If your prospective nanny has little to no experience with infants, you should probably reconsider no matter how much you like them or how much potential you believe they have.
· Be Explicit About Your Payment
Payment is the primary factor to consider when hiring a nanny. Your pay should be fair but also realistic. Remember that you will be responsible for any potential activity costs. Ask about her prior experience and expectations for this one. Talk about how many hours of babysitting you need and if you're willing to pay more for care outside of regular hours.

Be precise with your needs and be clear upfront about how you want your children disciplined. Establish ground rules right away. Tell her exactly when you want her to start, how many hours a week she should work, and what kind of housekeeping and childcare she will be responsible for. Discuss the kids' meal schedule, any food allergies, and any health issues she should be aware of. Children won't always behave; you must be clear, outlining what you want and what you don't, and how you want those situations handled.
Plan ahead of time to discuss things like cell phone use policies and other in-house rules to be followed. If they will be staying with you, show them around their room and all the amenities you provide (TV, refrigerator, food, cooking, etc). Talk in detail about the allowed holidays as well.
You need to decide on the payment plan and discuss it with your nanny after considering all these factors.
· Her Interaction with Your Children
If you have young children, having them present during the interview may help you decide whether to accept her as a new family member. What she says and does reveals a lot about her personality. Is she genuinely interested in or affectionate toward them? This will provide you with an immediate and clear indication of how well they respond to your child and how at ease your child appears to be with them.

Conclusion
Finding a nanny in Dubai can be a daunting task, but it can also be very exciting. This MyPoppin complete guide aimed at assisting you in finding individuals who would be a good fit for your family. Keep in mind that not all candidates will be a good fit for your family, but they might be for another, so it is important to trust your own judgment and stay true to your instincts. You should try to keep an open mind and give your nanny a chance to prove herself, even if you have some initial concerns. Just as you need time to get to know her, your nanny needs time to get to know you.